Miami-Dade commission goes virtual to work on coronavirus relief
It's been taking place on an online Zoom conference call Tuesday, with 13 commissioners, the mayor and some county staff logged in. It started out a little glitchy as they had to figure out how to conduct this public meeting in a virtual situation, but it was open to public comment.
The commissioners were going through a normal agenda and trying to save COVID-19 matters toward the end of the day. But throughout they've heard from the public an onslaught of desperation.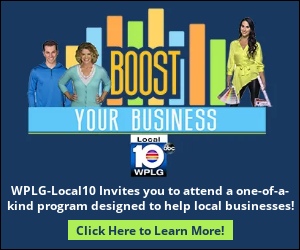 The commission voted in changes to address the struggles of residents and businesses. They created an economic recovery task force, urged the state to expand Medicaid, and they suspended water and sewer disconnections and late fees.
Another big consideration is how to help airport concessionaires who are looking for relief.
Overall, the commissioners are wondering how they can help everybody at once.
Meanwhile, while the commissioners weren't there physically, County Hall is still open, prompting employees who were there from several departments to say that they fear for their safety inside.
They were hoping the commissioners would weigh in on that.
The public may participate in the virtual meeting by registering for the online video conference.
More Information